Cast iron repairs and application of 3D technology;
expansion of the QuantiServ services portfolio
With the acquisition of the American engineering company LOCK-N-STITCH as of 1 February, Wärtsilä has been expanding the range of services in its QuantiServ business line, part of Wärtsilä Services. The acquisition strengthens Wärtsilä's service portfolio for clients operating multiple brands.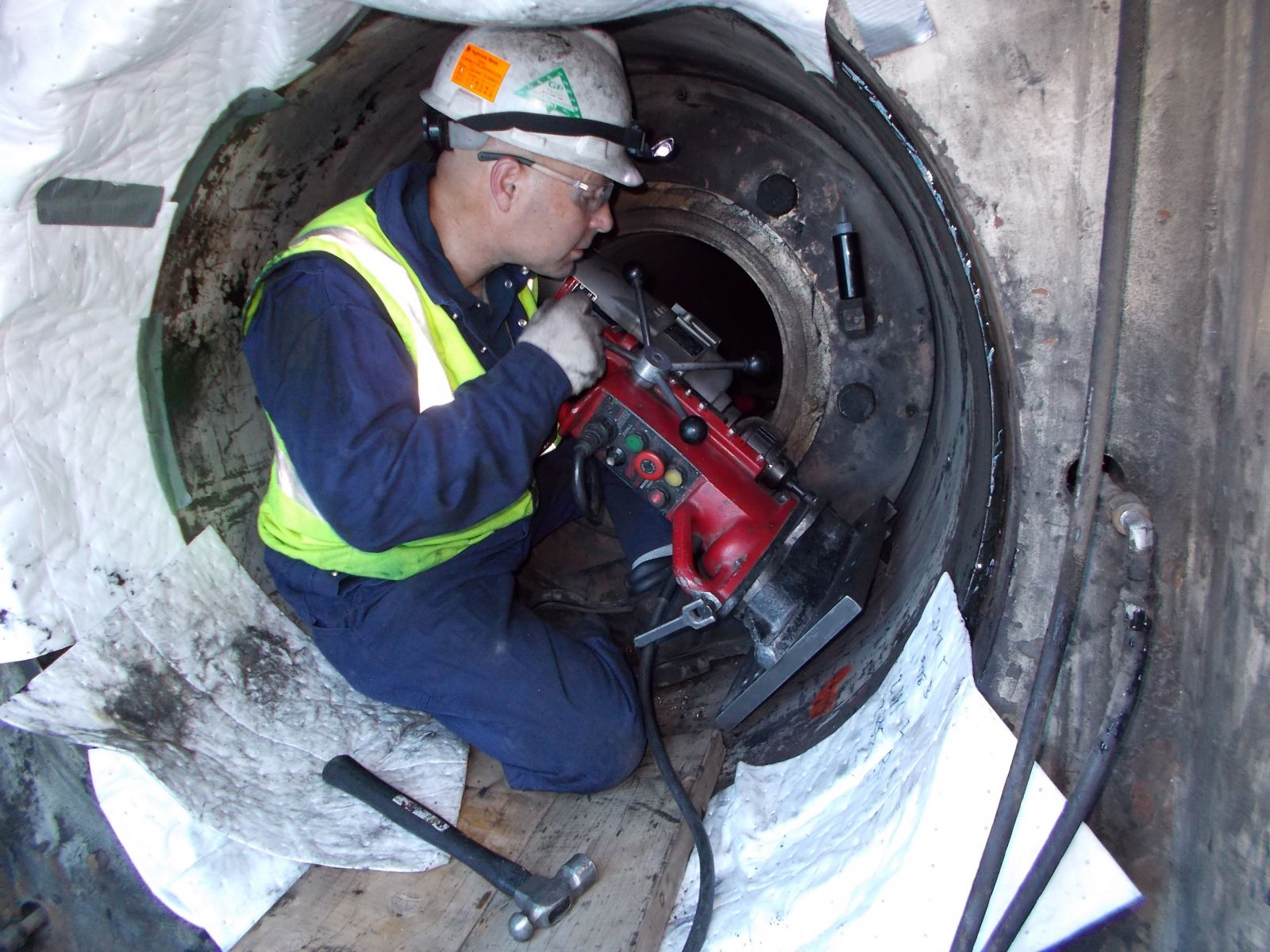 QuantiServ - LOCK-N-STITCH
QuantiServ provides support and maintenance services for clients in the maritime and in the energy sector, who use equipment from multiple brands. QuantiServ's services include reconditioning and on-site services, as well as flexible repair and revision services for auxiliary generators and generators on board clients' vessels.
IMPRESSIVE REPAIR SERVICES
LOCK-N-STITCH specialises in cast iron repairs, and has experience in the application of 3D technology for repair services, such as the utilisation of 3D scanners for scanning of broken parts and 3D design of tailor-made replacement castings. LOCK-N-STITCH has also developed sophisticated technology for metal stitching repair, thread repair, furnace brazing and fusion welding. Its expertise will complement the range of services in the QuantiServ business line. "We have cooperated with LOCK-N-STITCH in the past, and were impressed by their specialist repair methods - a valuable addition for our clients," says Guido Barbazza, Vice President Emerging Businesses at Wärtsilä Services.
NEW OPPORTUNITIES
The family-run LOCK-N-STITCH was established in 1990 and employs 35 people. The turnover figures testify to client confidence and high customer satisfaction. Gary Reed, CEO of LOCK-N-STITCH: 'We are very happy to join the QuantiServ business, since it enables us to expand the geographical reach of our services to the far ends of the world. This new collaboration will certainly introduce interesting possibilities, due to the strong focus on digitisation both by Wärtsilä and by us.'
The offering of LOCK-N-STITCH will be gradually brought to other QuantiServ locations. QuantiServ is available in major maritime and inland locations for locations with power plants,
Robotised laser technology
drastically increases the life span of 2-stroke engine pistons
QuantiServ offers specialised maintenance and repair services for marine and energy clients. QuantiServ is now introducing a new robotised laser cladding technology, revolutionising the reconditioning of large bore pistons in 2-stroke engines. The new reconditioning process minimises welding, causes less thermal shock to the base material, and replaces the old galvanic application of a chrome layer.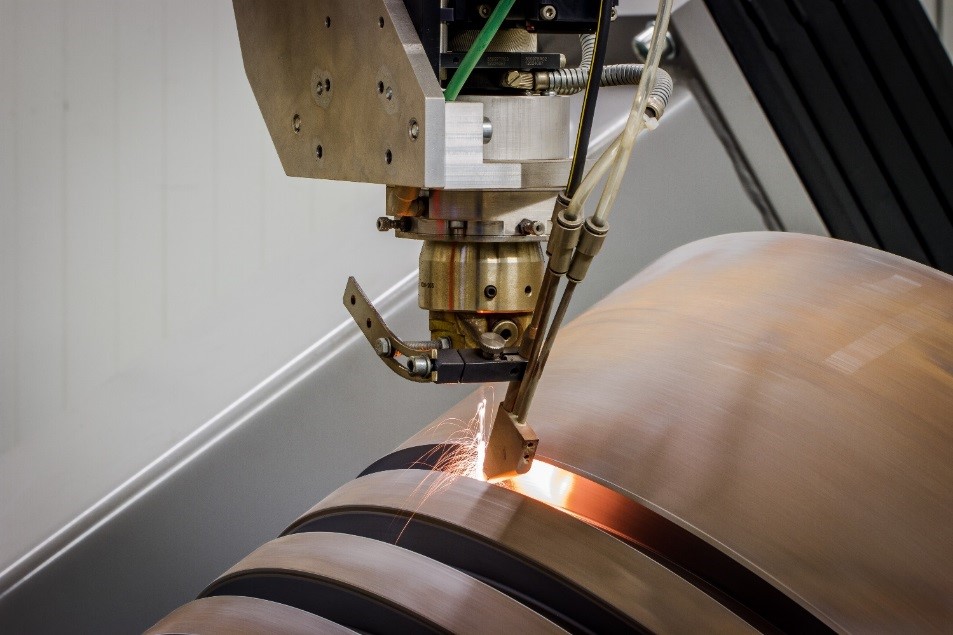 QuantiServ robotised laser technology
Spare parts warehouse in Harlingen renewed and extended:
debit card payments now also possible
The Wärtsilä parts warehouse in Harlingen has been completely renovated and expanded at the same time. A separate collection point has also been set up for engine types including Deutz 628, Stork Werkspoor F240 and SW280. We are available 24/7 to keep your engine running. Extra useful: from now on you can immediately settle your order with a debit card payment.
Wärtsilä Netherlands B.V.
Nieuwe Vissershaven 17
8861 NX, Harlingen
+31 (0) 88 980 2900


'In addition to its environmental efficiency, the new coating extends the piston head's lifespan and time between overhauls. We have field-tested the new technology on container vessels, and after 15,000 running hours, the results are very promising. The pistons worked excellently and displayed very few signs of wear', says Ole Pyndt Hansen, Director, QuantiServ. 'Based on these tests, we predict that reconditioning the piston by using the new laser cladding process could almost double its lifespan.'
According to Guido Barbazza, Vice President Emerging Businesses (Wärtsilä Services): 'With this innovation we are guiding the reconditioning processes into the twenty-first century. That's a development that our clients will welcome with open arms and it shows once again that Wärtsilä and QuantiServ are leading in setting industry standards for smart and sustainable solutions.'
The laser technology was developed in QuantiServ's Reconditioning Knowledge Centre in Kruiningen, Netherlands. This year, the technology will be made available to our clients in a number of QuantiServ workshops around the world. More good news: the technology can also be used for numerous other applications.