UPDATE




MOBILITY-APP
---
Recently, we released an update for the Wärtsilä Mobility app, a tool for our service engineers. The app bundles information and progress data on current jobs and includes useful tools for reporting, communication, parts, technical documentation and time registration. Additionally, the app offers the Job Safety Analysis, JSA, option.
Part of the update of week 11 this year is an improved JSA, consisting of three parts: site safety (points to check before you start working), work safety (better warnings, recommendations and prohibitions) and incident section (simple reports of incidents).
Interested in learning more?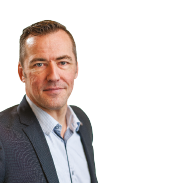 Niek Aarts
General Manager
Field Service Wärtsilä Benelux
Watch the new TOM JSA video below or visit the TOM Compass page for the latest material.