Diane Tuinebreijer – ten Hove
Director Human Resources,
Wärtsilä Nederland
In this edition of WeHighlights, you'll read a lot about Wärtsilä being permanently in motion. You can read about new working methods, intelligent solutions and the anticipation of new developments.
As a company, we're good at this. In that dynamic, it's extra-important that you take good care of yourself and stay in motion – both literally and figuratively. For this reason, we started the Step Ahead programme in 2017.
Objective: becoming aware of what is necessary today in order to continue to stay relevant. In 2019, we are expanding Step Ahead further. A brief look ahead.
"It's important for everyone to make sure that they are equipped for the future. With Step Ahead, there is something for everyone – truly everyone."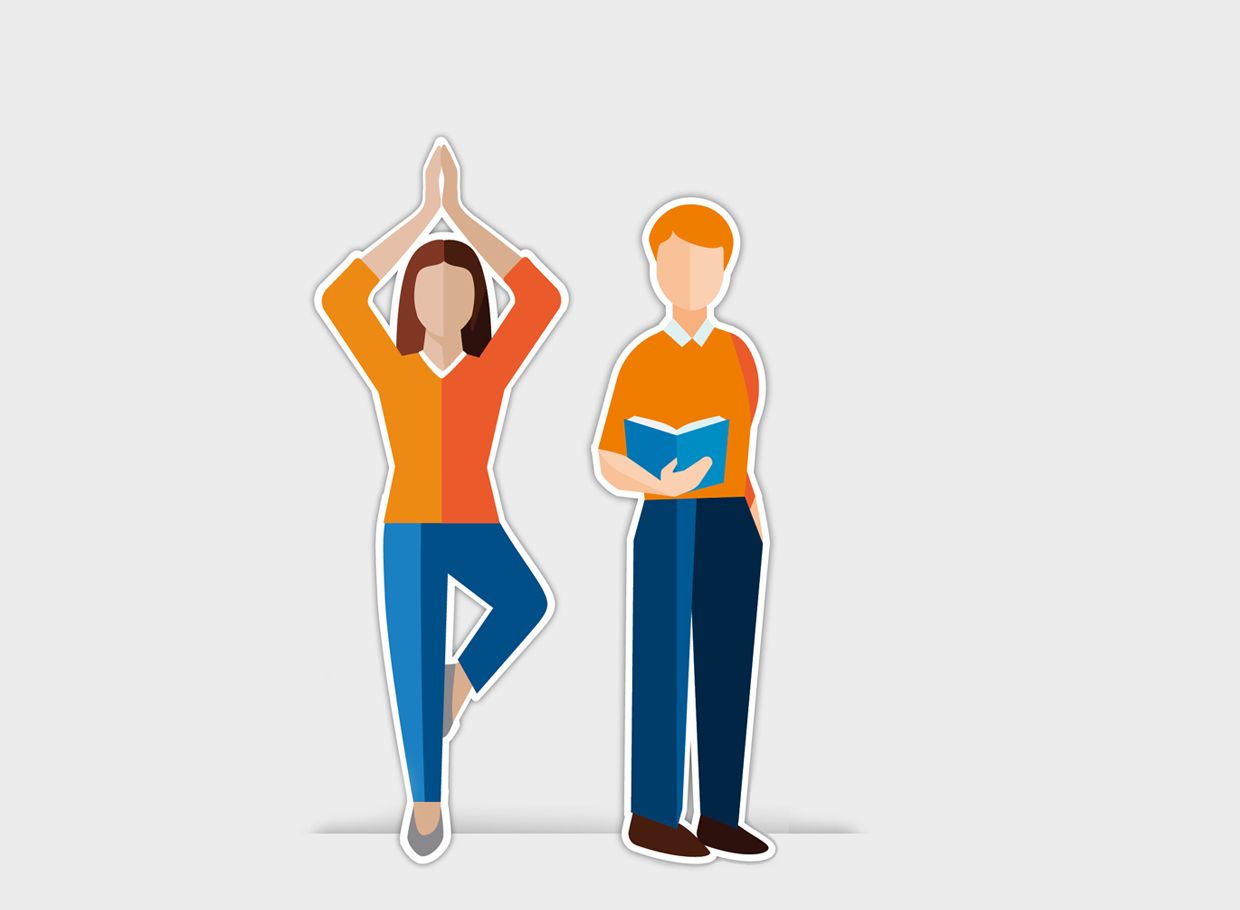 The purpose of Step Ahead is to make Wärtsilä employees aware that it's also important to take responsibility for yourself so that you have optimum opportunities for a place and work in today's changing world. Step Ahead helps you gain insight into what is necessary in order to keep responding to and anticipating that dynamic. Diane Tuinebreijer – ten Hove, director of human resources at Wärtsilä Nederland: "Step Ahead is most definitely for everyone. Wherever you are. So, whether you're a manager, service employee, younger or older, working in internal or external sales, workplace or office – no one is unaffected by the changing world and the changing field of work. It's important for everyone to make sure that they are equipped for the future. With Step Ahead, there is something for everyone – truly everyone."
In the right place
Step Ahead is a programme that offers something both to employees and to the employer. Diane: "It's no surprise that the union is enthusiastic about our doing this." Employees have a vested interest in a suitable and pleasant workplace, both today and in the future, and Wärtsilä has a vested interest in having employees who take pleasure in their work and who also remain deployable in the long term or who have other options. Diane: "So you don't participate in Step Ahead because it's fun, but because you want to give yourself the best there is. A programme like this is just part of your work these days – just as a safety programme is, for example."
STEP AHEAD IN A NUTSHELL
Since 2017, Step Ahead has been making employees aware of the effects of the changing world on their lives, their work, their development, their health etc. Step Ahead calls on people to take responsibility themselves for this. Step Ahead emphasises that work changes quickly and that staying up-to-date requires action if people want to keep doing their work in the future or want to be able to find other work. Wärtsilä Nederland wants to support its employees in this.
Personal follow-up
In 2017 and 2018, we held roundtable discussions about the topics underlying Step Ahead. And we did the 100-day Global Challenge together: athletic challenges in combination with awareness about nutrition, sleep, the work life/private life balance and exercise.
In 2019, we will make a personal in-depth course possible for everyone. Diane: "Everyone can take responsibility themselves to grab the opportunity to develop further with the assistance of an independent party. You truly do this for yourself."
Although the 'me' is more paramount this year, there are also collective parts to the programme. Diane: 'We hope that this will really come alive. That people talk about it, days later, at the coffee machine. That we put notions into people's heads, that they share their thoughts with colleagues and that there's a flow of ideas. That awareness is created in the context of the four core topics of Step Ahead: own responsibility, development (also personal), vitality and the balance between work and private life.
Concretely
Each quarter, the 2019 programme zooms in on one of the four core topics of Step Ahead. At the beginning of each quarter, a short animation will be launched that explains the current theme. And there is a quarterly mini-seminar about that quarter's theme at one of the large Wärtsilä locations – e.g. about financial planning in each phase of your life. A video recording of the seminar will be sent to all of the Wärtsilä Nederland employees so that everyone can become familiar with it. For each theme, we will organise a number of workshops together with the independent experts from CIC Company. In 2019, every employee can register for one workshop. The workshops cover such topics as 'Crossroads in your career', 'Vital – until you fall over?', 'Contemplative session with yourself' and much more.
Each quarter, the 2019 programme zooms in on one of the four core topics of Step Ahead.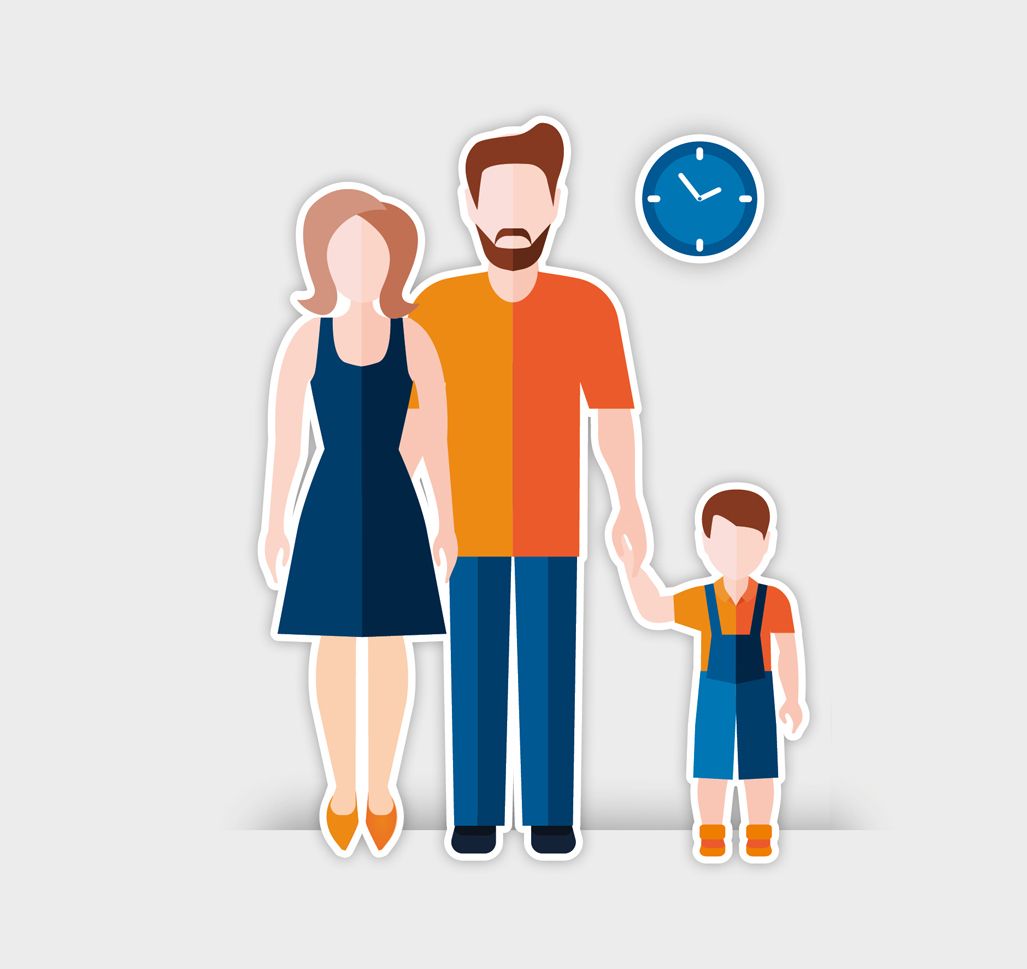 Personal and confidential
Before starting the aforementioned activities, Step Ahead begins this year with two special personal modules. First, everyone will be invited to participate in a survey. The survey will generate a personal recommendation for one of the workshops from CIC Company's range.
For anyone who really wants to go in-depth, there's also the option this year of a 360° feedback report and an advisory discussion. If you register for this, CIC Company writes a 360° feedback report based on such information as input from 10 persons from your work environment and personal environment. The report is discussed during a personal advisory discussion with a CIC Company employee.
Gift
Places for the '360' are limited, so it's first come, first served. Diane: "The '360' is a special opportunity to reflect on what gives you energy. And on whether your current job is in line with this. Truly deep insights can arise during such an advisory discussion. In order to evaluate whether this report and discussion are really worthwhile, I tried it out myself. I experienced it as a gift to myself and can heartily recommend it."
Important to know: the results of the survey and of the 360° feedback report are strictly confidential and are shared only with the participants. Wärtsilä does not get to view this content.
A theme every quarter
Step Ahead focuses on a particular theme each quarter:
Quarter 1: Own responsibility… for your own future
Quarter 2: Personal development... gaining new insights
Quarter 3: Vitality... feeling good about yourself
Quarter 4: Working life/private life balance... being meaningful both at work and at home
First seminar in 2019
The first mini-seminar (theme: own responsibility) will be given by Marcel van Leeuwen of EBC Nederland, and focuses on Employee Benefits and Financial Planning. Marcel will then speak about the financial consequences of another job, working less, working differently, dismissal and retirement. (A peek behind the scenes: those consequences are sometimes surprisingly positive.) After completion, all employees get a video recording of the seminar in their mailbox. More information about the location, time and date will follow.
"I'm getting a bit tired of my work."
Mary Lou has done the same work for several years. It's going just fine, but she's getting a bit tired of it. Working less is not an option.
Mary Lou is brave for sharing that she is no longer completely satisfied with her job. We'll look with her to see if we can find another job for Mary Lou. Hopefully with us, but perhaps it will be a different job somewhere else.
"I have always worked lots of overtime, but now that I'm older, it's getting more difficult."
Chris has travelled throughout the world for Wärtsilä and has always put in a lot of overtime with this. When buying his house, he based his mortgage on both his fixed salary and his overtime compensation. But now that he is 60+, those long days and weeks are a challenge for him.
Chris will inventory the advantages and disadvantages of his current job together with his wife. He will also take another look at his mortgage together with a financial expert. Perhaps this will result in less work. Or perhaps a different job, preferably close to his old department. He wants to inventory the options first in any case.
"I would like to work less, but I can't get by with less salary."
Greg would be glad to have more time with his family. Working one day less each week seems like a good idea to him. But he's worried that he couldn't then balance his household budget.
Worries about finances have considerable impact on health and welfare. That's why Greg is having a conversation with a financial expert before he makes a decision.